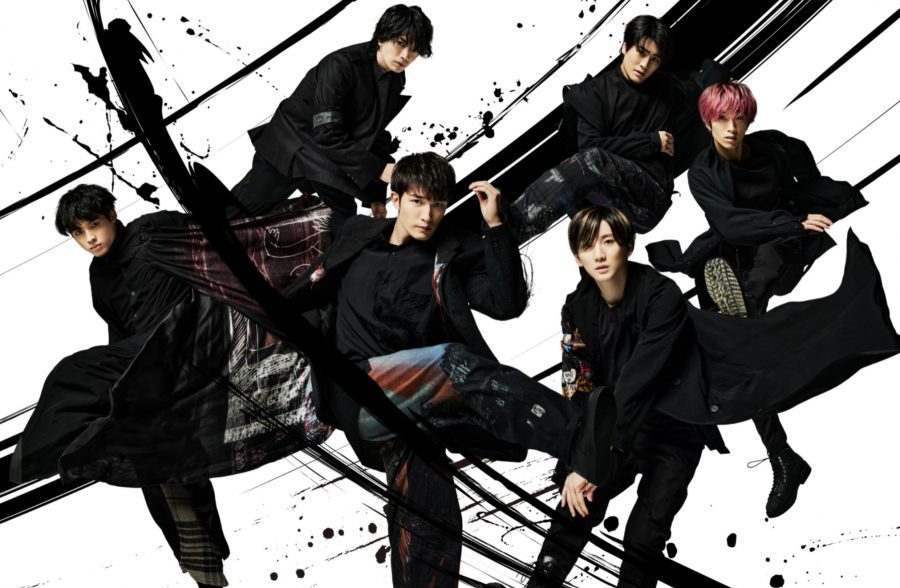 Ciaossu!

I just want y'all to know that I've decided to become a fan of SixTONES. xD
And in the future, this journal might possibly contain them as well.

So what got me into this decision?
I fell in love with their songs and in Jesse. 😂

First of all, I have zero knowledge about any of the Johnny's Juniors except those groups ARASHI keeps on mentioning in their concerts. If you're an Arashian, you know who those groups are. That being said, I've only got to know SixtONES after the announcement that they are debuting along side Snow Man. That time, I was honestly only happy because Shintaro is finally debuting! Well who among the Tobikkos don't know the cute little brother that keeps on participating in JUMP-kun's concerts before, right? And grown-up Shintaro is just 😍😍😍.

So after that, months later, the anime series Fugou Keiji: Balance Unlimited happened and its opening song was NAVIGATOR by SixTONES and was their 2nd single. I really really love the song to the point that I did a song cover of it. I then downloaded the whole Single and to my blissful surprise, all the coupling songs are actually good! I fell in love with literally ALL of the songs in that Single. xD
It was then that I started checking out their YouTube channel. And well yeah, their songs are totally my vibe for pop songs!

I thought then that SixTONES would become a part of the casual jpop artists that I listen to from time to time. But then, NEW ERA was announced to be the opening song for the anime series Yashahime (Inuyasha spin-off) and it's just super LIT. 🔥 Plus, it didn't helped that their choreography for the song includes sign language especially in the rap part. I was moved. I swear I've watched their performance in the Youtube Fanfest countless times. 😂

Finally, one of the members, whom I have already have my eyes locked on when I watched NAVIGATOR's music video, has been casted together with my dear Ryosuke in a drama. Along the way as I was subbing the drama, before I knew it, I just fell in love with him. Plus, he looked so cool in their MVs and when he's performing.

To my pleasure, Jesse's image color is Red too and is apparently the group's ACE as well

(?). asdfhgkslvkdefv!!! lmao. I just can't anymore! 😆😆

So yeah, this week, I finally let myself fell more in love with Jesse and SixTONES' songs. I've decided that my starting point would be the date I posted my NAVIGATOR cover in YouTube. lol. Please check it out HERE.

I dreaded literally starting to get to know an artist again, but I really feel that they are gonna be worth it. 🥰️ I still have so much to learn, like getting to know the other members and discovering more information about the group but it is actually exciting.

If you're reading this and is a SixTONES fan, please suggest me LJ comms to join so I can get more contents. I would really really appreciate it. Also, what are the fans called? I've read somewhere that it's Team SixTONES. How true is that? Or was it still not quite decided? lol. I have so many questions. Hopefully I can feed my curiosity sooner or later.

To SixTONES fandom, YOROSHIKU!

That's all for today's story telling. 😂😂

Jaa ne!